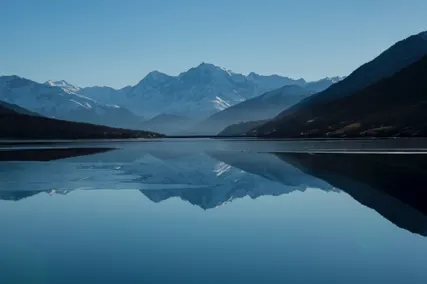 (See radio interview link on home page for information on how we begin our work together... link under Welcome section).

Throughout my years as a therapist it has become very clear that therapy must be carefully tailored to each individual to create a successful and lasting outcome. I have extensive training in a variety of therapy modalities which I integrate, such as: Somatic Psychotherapy, EMDR, Brainspotting, Internal Family Systems, Compassionate Inquiry, AEDP, Voice Dialogue and InnerWork. I view therapy as an opportunity to heal and grow and deepen our capacity to live fully. By enhancing your natural strengths and abilities while resolving past/current problems, you can then engage your full potential in life, relationships, and work.
I blend a combination of approaches to best help you achieve your desired goals and to facilitate healing of emotional and many times physical pains, while always optimizing your personal growth. Often, when a problem is solved or when old/current hurts are healed, you may discover an innate wisdom and strength emerging as these psychological, somatic and emotional blocks are removed. In addition, it's likely that you'll discover many gifts within you that have yet to be realized.
My diversity of training and experience will allow us to collaboratively develop an individualized and integrated plan to address your needs and goals. Our work together will continuously reflect and adapt to your evolving needs and growth. Together we can give you the best opportunity possible to make the changes that you need and desire in this moment. As well as, setting a foundation for a deeper sense of well-being and strength in future years to come.
I have witnessed amazing changes in people that last a lifetime. I believe this is because we are able to reach a profound depth within ourselves that has always been there, perhaps unrecognized, covered over, or disowned. Our job together is to find that place within you. At the same time, we'll be addressing any life circumstances, states of mind, memories, emotions, fears etc., that may be keeping you stuck, or feeling distracted, dissatisfied, or even suffering.
An important point to realize is that you are not broken and in need of being " fixed." Most likely you are just needing to heal and to move through some things life has thrown your way. It happens to all of us at one time or another. It could sadly be from an earlier age with abuse or disconnection that has touched every area of your life, or it could be something that just happened yesterday. Either way, the path is clear to healing and a new way of being in the world.
Our natural state is one of balance and harmony. Many life conditions can throw us off kilter from time to time or even for years. Sometimes, life can be darkened by depression, agitated by anxiety, or even rageful with anger. Our nervous system could be highly dysregulated from immense or even small traumas in life. When we experience these states or life conditions, they can become obstacles to our natural state and rob us of peace of mind and from fully enjoying life. Our relationships can suffer and how we live and move in the world can become more difficult, even painful at times.
Our work together can help you reduce any struggles, painful states, or just an overall feeling that something is missing in life. All the while, empowering your ability to claim your strengths, connections, unique talents, joy, wisdom and peace of mind. All of which may have lessened, or disappeared, or never have been experienced at all.
This can be done because we all naturally gravitate toward coherence. It's normal to reach out for help when we get stuck. Our job together is to help you move through any difficulties and gently return you to who you truly are, your natural state.
This will be done at your own pace with the therapies you find most enjoyable and helpful. There is no right or wrong. There is only what is best for you. Together, we will find that way.